Use Team SERVPRO's Expertise For Commercial Water Damage Situations in Somerset
3/8/2020 (Permalink)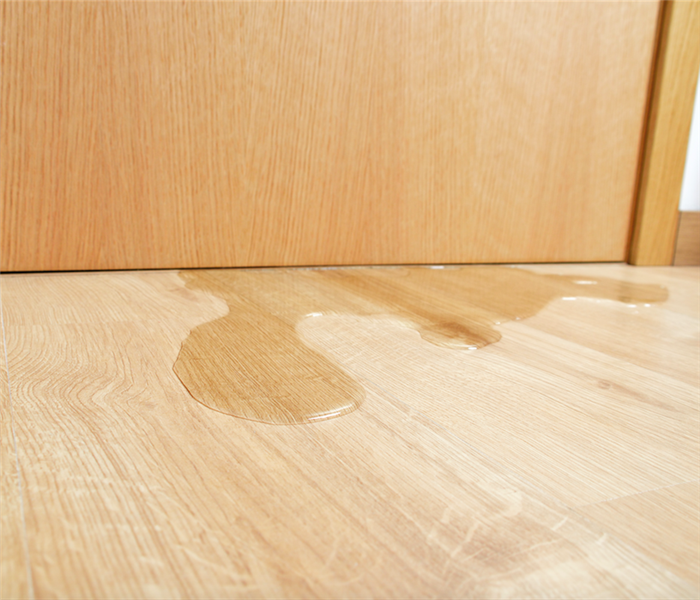 Facing a situation with excess water in your office? Contact the SERVPRO technicians for water removal and remediation services.
Start to Finish Commercial Water Damage Restoration in Somerset
Managing a multi-family condominium, townhouse, or apartment building provides plenty of challenges in Somerset. When one unit experiences an issue like a plumbing leak or overflowing sink or tub, other residents in the complex are also affected. The water incursion needs attention wherever the moisture migrates, including complicated situations where residents above, below, or next to the leak or overflow see similar damage.
Migration Pathways Identified
Our team of Somerset water damage recovery professionals trains extensively concerning the expected movement of water under a wide range of circumstances. General rules like "wet goes to dry" are a good start, but we also take advantage of tools like thermal imaging, moisture detectors, and moisture meters to map the pattern of water seepage from home to home within your building. Although we cannot help with the frustration neighbors might feel when dealing with the unexpected results of negligence or simple bad luck of the folks in an adjoining unit, we can plan for a fast and effective restoration.
Thorough Extraction Is Job One
Research confirms that removing liquid water is about 1200 times more efficient than drying alone to return moisture levels to normal levels. SERVPRO crews pursue aggressive extraction, using a variety of strategies to access water trapped in building cavities between units. Removing baseboards and cutting access holes is useful, permitting us to use systems like Injectidry to suction fluid out with negative pressure. We might also punch through drooping ceiling tiles, bulging wallpaper, or bubbling paint to release trapped water, using portable extractors to get into even tight spaces.
Cleaning and Disinfection Before Drying
The affected surfaces need deep cleaning and disinfection with EPA-registered products. SERVPRO brings all needed cleaners and antimicrobials along with water removal and drying equipment and technicians in familiar green service vehicles. We use the moisture data collected during water migration assessment to set drying goals. To create the balance among airflow, temperature, and reduction in humidity needed to dry out wet building materials, we roll out air movers, heaters, and dehumidifiers.
Rebuilding options offered by the construction division SERVPRO of Southeast Somerset County finish your journey back to full business operation after multi-family residential water damage. For wrap-around restoration, call us at (908) 251-9097.
Contractor Licenses:
General: 13VH06622700
Click here for more information about Somerset.