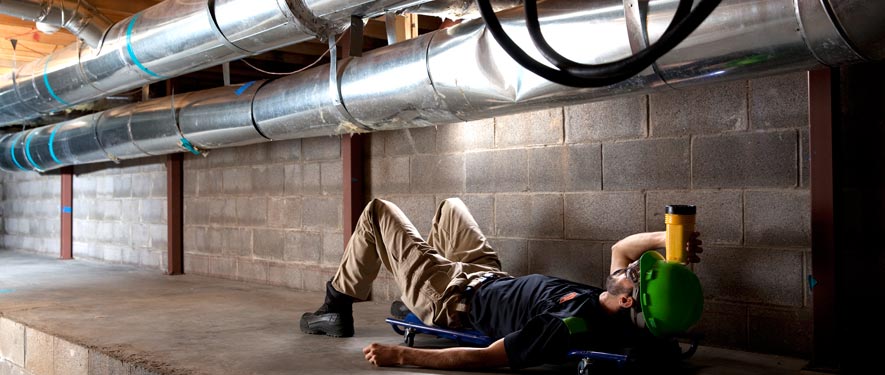 Air Ducts and HVAC Cleaning
Does Your Somerset Home Need Air Duct Cleaning?
Whether heating or cooling the household, most Somerset homes continually run their HVAC system to provide some level of conditioning for the environment. While steadily running this equipment can help to maintain comfortable living conditions, it allows for the buildup of sediment along the walls of the ductwork. Over time, if not corrected, this buildup can reach the point where it throttles production and can even increase energy costs to match the uptick in needed output to maintain the same comfortable conditions.
How Can Cleaning Ducts Help Your Property?
In truth, not every home even needs duct cleaning. This need is subject to inspections done with sophisticated equipment like our borescope cameras. These devices can even show the customer the same feedback our technicians see to determine if cleaning the ducts can be a benefit. Apart from improving the output of the system in your Somerset home, cleaning compromised ducts can reduce dust and debris circulating in the residence and often improve indoor air quality for all those exposed.
What Contaminants or Particulates Exist in Your HVAC System?
Dust might seem like the primary culprit in buildup inside ducts, but this is rarely the only substance present. Many potential contaminants and particulates could exist in this duct network in spaces where buildup has begun. Our SERVPRO team has unique HVAC system cleaning strategies for many of these potential threats, including:
Debris
Dander
Mold Spores
Bacteria
Viral Pathogens
However, duct cleaning is not always necessary. We will make recommendations about the best way to address any indoor air quality concerns. This can save you money and provide peace of mind on the health of your system.
The benefits of servicing your HVAC unit include:
Helps to restore peak energy efficiency.
May help to eliminate offensive odors.
Helps reduce the potential for mold growth.
For more information on HVAC and air duct cleaning, call us today, (908) 251-9097.