How Can SERVPRO Save New Brunswick Homes from Fire and Smoke Damage?
6/21/2021 (Permalink)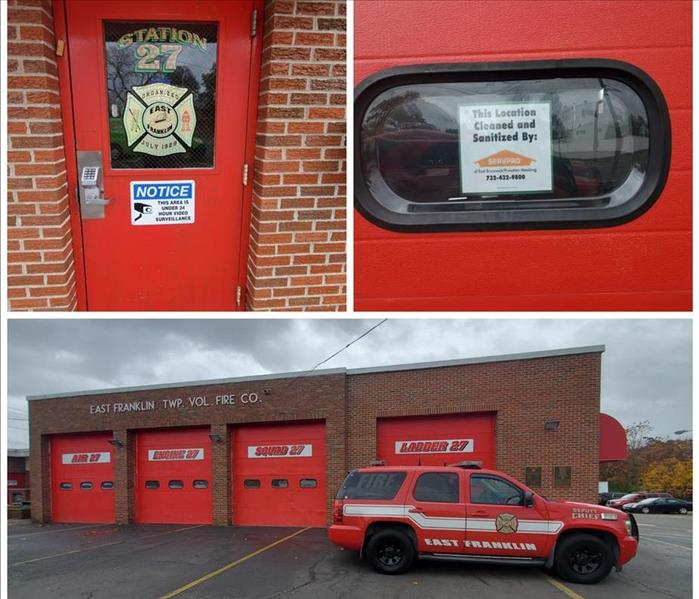 When the fire trucks leave your New Brunswick home, it is time for SERVPRO to remove the fire damage, "Like it never even happened."
SERVPRO Offers Fast and Reliable Fire and Smoke Damage Restoration Services to New Brunswick Residents
Fire and smoke damage can leave your New Brunswick home in an almost unrecognizable state. SERVPRO can help you get your home back in no time by offering fire damage restoration services that are just a call away.
It can be traumatic to witness fire and smoke damage to your New Brunswick home, and you might feel confused regarding what services you need to get your home back to its preloss state. SERVPRO fire and smoke damage restoration experts offer several services to jump-start the restoration process and cut down the required time.
What Services Does SERVPRO Offer During House Fire Cleanup in New Brunswick?
SERVPRO of New Brunswick offers the following fire restoration services-
Cleaning and restoration- Cleaning residue after fire damage is among the first things done during the remediation process. SERVPRO techs clean the smoke and soot residue from the structure and contents using various cleaning techniques.
Deodorization- Smoke damage can leave your home smelling horrible. SERVPRO carries out deodorization of your house using state-of-the-art equipment such as Ultra Low Volume (ULV) foggers and thermal foggers. Our technicians are trained to combat both real and imaginary odors of a fire-damaged home.
Board ups- SERVPRO professionals can also decide boarding up your home after a fire incident to ensure safety and protect the contents from weather elements.
Pack-outs- Sometimes, pack-outs are essential, and restoration of contents is done at an off-site facility. We can box, catalog with tags, and scan the content to keep them in order.
Call SERVPRO of Southeast Somerset County at (239) 352-8300 for a fast and efficient fire damage restoration service.