Need Emergency Services Flood Damage Restoration in New Brunswick – Call SERVPRO
9/22/2021 (Permalink)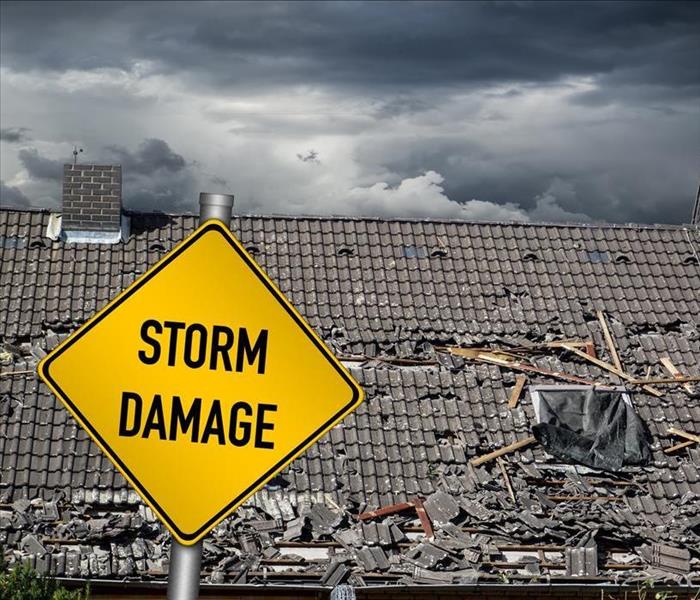 When a storm floods your home don't panic. SERVPRO IICRC certified technicians are here to help right now!
SERVPRO Offers Flood Damage Restoration in New Brunswick
Even a small amount of floodwater seeping into a home in New Brunswick can cause a great deal of damage, especially in finished basements where the water collects. Carpets and under padding along with the subfloor may be soaked with water. Any delay in removing the water and lowering the humidity levels can lead to mold growth. Mold colonies can materialize in as little as 24 hours, and mold can cause health effects for many people.
SERVPRO responds in less than four hours, providing flood damage restoration in New Brunswick homes. Our quick response team can begin removing water immediately and lowering the humidity levels before mold spores form into colonies.
We use weighted water extractors to remove excess water from the carpeting and the underpad. Dehumidifiers and air movers usually are sufficient to dry the flooring materials and reduce the humidity to acceptable levels. However, there are situations where we must remove the carpet to expose the underpad and the subfloor to dry them properly.
Our SERVPRO technicians are careful to avoid damaging the carpet and your home in this process:
We avoid folding the carpet, as the rug is removed, exposing the underpad, which can cause creases.
We are careful to avoid damaging the walls or baseboard.
If the under-pad must be replaced, we bag it in the room before removing It for disposal to avoid water dripping onto unaffected areas.
The subfloor is dried, and a new underpad is installed before reinstalling the dried carpet.
Our water removal technicians can answer any questions you may have about our water removal services.
Call SERVPRO of Southeast Somerset County for flood damage in New Brunswick and surrounding areas. We can help 24/7. Call (908) 490-6462.