Has Water Migrated to Structural Cavities?
5/21/2020 (Permalink)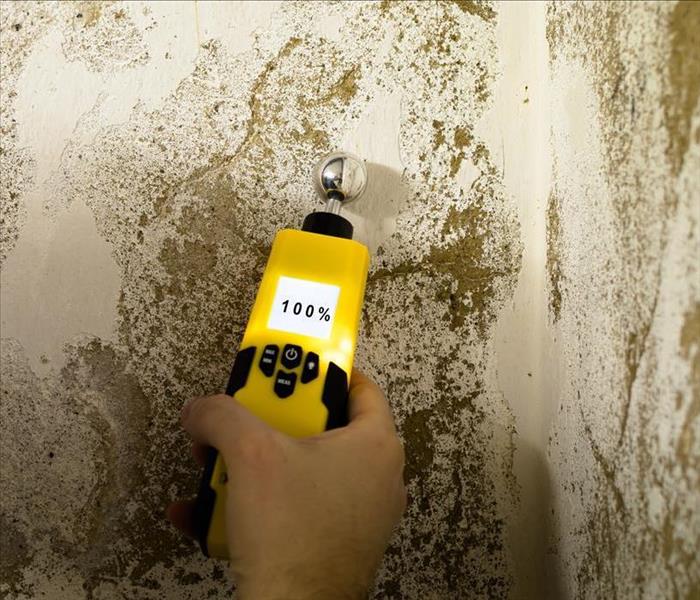 When it comes to water damaged property. Call SERVPRO of Somerset so they can use their updated tools to mitigate your problem.
Our SERVPRO team can help identify the spread and severity of water migration in your Somerset home.
You might not always understand how quickly and severely water can spread throughout your Somerset home after a loss incident. Structural cavities can be a welcoming area for moisture migration once the water has absorbed through surface materials like drywall, carpeting, or hardwood flooring.
Because successful water restoration in Somerset homes depends on the thorough evaluation and understanding of where water exists in your house, our SERVPRO professionals have sophisticated tools to help. By identifying the path of migrating water and its concentrations, we can focus drying equipment like air movers and dehumidifiers in these most challenging areas.
What are the Best Moisture Detection Tools?
Finding water trapped beyond the surface material can often require several different approaches, as water can be behind multiple types of materials ranging from sheetrock to concrete. Since no one tool can divulge all the necessary information for restoration, our team relies on multiple devices:
Surface moisture meter
Probing moisture meter
Thermal imagery
Once we know where moisture pockets exist, we can direct positive pressure systems, air movers, and desiccant dehumidifiers to that point to dry it thoroughly. Give our SERVPRO of Southeast Somerset County team a call at (908) 251-9097.