Are There Ways I Can Prevent or Limit Potential Flood Damage?
9/4/2020 (Permalink)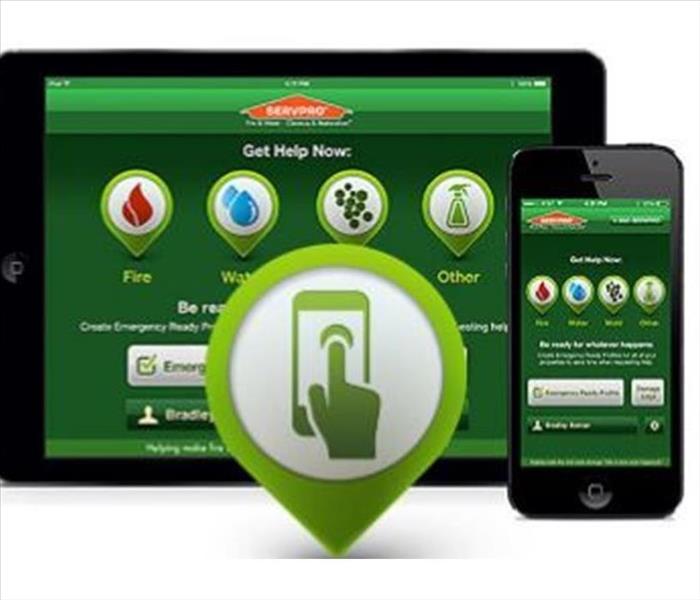 Contact SERVPRO of Southeast Somerset County to Help Prevent and Mitigate Flood Damage to Your Somerset Property--We Have the Plan--ERP
Yes, There Are Some Key Steps You Can Take to Safeguard Your Home from Flood Damage.
New Jersey is somewhat notorious for its rainy weather and, in recent years, it has also been struck by numerous powerful hurricanes. Somerset itself suffers from these stereotypical Jersey problems as well. As you probably already know, the low-lying marshy areas that typify our part of the state are easily flooded during heavy rainfalls. This tendency is only exacerbated when hurricanes pass through, as their strong winds usually create storm surges that push excess water back up the Raritan River. So, when heavy rains or hurricanes impact our area, the basements and ground floors of local homes near the river are often quickly inundated with floodwaters. Considering this, area homeowners should prepare for this potential flooding beforehand.
What Can I Do to Limit a Flood's Impact on My Residence?
Mitigating the effects of flooding could be easier than you think. SERVPRO, a Somerset flood damage clean up and restoration service, advises residents to take the following preventative measures before big forecasted storms to limit the overall impact of potential flooding:
Create a SERVPRO Emergency READY Profile (ERP) so that, before disaster strikes, you have a quality service provider established, experienced technicians are made aware of critical information about your property, such as floorplans and utility shutoff switches/valves, and we can develop a clear plan of action to save your home
Before leaving your home, shut off utilities like the electric and gas to prevent explosions, fires, and electrical mishaps
Ensure that your drainage systems are in good working order and are not clogged
Repair any cracks or other foundation damage that may make it easier for floodwaters to penetrate your residence
Board up doors, windows, and other openings that could allow rainwaters in and leave your home vulnerable to looters
Strategically place sandbags around your home to divert floodwaters away from it
Although these precautions are not always 100% effective, they often do substantially lessen your flood-related losses. In fact, by taking these relatively simple actions before major storms, you are much more likely to save precious belongings, and conserve both time and money.
What Could Happen If I Fail to Properly Prepare for Flooding?
When you fail to properly prepare for floods, you increase your likelihood of one day suffering catastrophic flood damage. Whenever a flood occurs, your losses are probably going to be much greater over both the short and long terms. This is because, without any pre-planning, floodwaters are able to get into more places, in greater volumes, than they otherwise would have and it takes longer to effectively deal with them. With all this said, here are some of the issues you can expect to deal with if you fail to plan appropriately:
Total losses of certain structural elements that require expensive reconstruction efforts to replace
More severe warping and buckling of ceilings, walls, and floors
Further deterioration of drywall and wall coverings
More extensive growths of harmful microbes throughout your home
Greater microbe-related damage like dry rot, mold and mildew discolorations, and persistent foul odors
As you can clearly see, it is in your best interest to anticipate future flooding and plan ahead. Doing so, can save you further headaches in the long-run.
Why is SERVPRO a Good Service to Help Me Plan For and Deal With Flooding?
As your neighbors, SERVPRO technicians are dedicated to saving your home from flood damage and conserving your precious resources. Moreover, our company offers innovative services, has professional expertise, and possesses the high-tech equipment to successfully resolve even the worst flooding issues. Some of the various reasons SERVPRO could be your best remediation option are:
We are one of a few services that offer you the opportunity to file a property profile and establish a plan of action with us, before a flooding event occurs
Most times, since our firm is locally owned and operated, technicians can be onsite within four hours of your call, 24-hours a day, 365-days a year
Our technicians are trained and certified in applied microbial remediation, applied structural drying, and water damage restoration
We are highly respected in the flood damage cleaning and restoration industry and adhere to the standards of reputable standard-setting organizations like the Institute of Inspection, Cleaning and Restoration Certification (IICRC), the American Bio-Recovery Association (ABRA), and the National Duct Cleaning Association (NDCA)
Our professionals have access to all the latest tools of the trade, like state-of-the-art extractors, technologically advanced air blowers and dehumidifiers, innovative Injecti-dry systems, odor-neutralizing foggers, and a vast array of EPA-approved disinfectants and deodorants
Considering all this, it is obvious why many call their local SERVPRO for assistance before and after flooding events.
So, if you ever want to prepare for potential flooding or an event damages your home, contact SERVPRO of Southeast Somerset County at (908) 251-9097 for help.