My Somerset Inn Has Standing Water – Do I Need To Deal With It Right Away?
9/12/2020 (Permalink)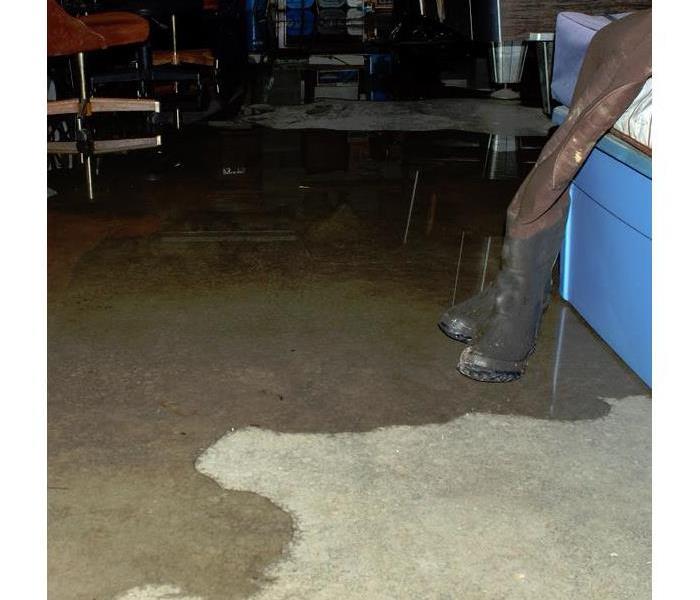 Water in your business location may seem manageable at first but can quickly get out of hand. Contact SERVPRO for water removal services.
Immediate Water Mitigation is Needed at Your Somerset Inn to Prevent Permanent and Secondary Damage
Somerset is a beautiful place to visit. As an inn owner, you understand the importance of keeping those visitors happy. When you experience water damage, it can shut down your business, leaving you and your guests unhappy. That can lead to bad reviews and permanent loss of repeat customers.
The Problem is in the Basement – Can't it Wait a Day or Two?
If you have a water instruction, even in the basement, you need water removal in your Somerset inn fast. Typically your guests would not be in your basement, but standing water can cause serious problems. The water gets slowly absorbed by any porous material, including drywall, wood, and insulation. Flooring and stored content can be impacted, as well. This can lead to structural degradation and material deterioration. Mold can begin forming within 24 hours and can cause health effects. Our SERVPRO team can be there within hours and begin extracting the water from the basement. Our pumps are powerful, and we have several options depending on the extent of the flooding. This includes truck-mounted, portable, and submersible pumps.
How Fast Can You Dry My Inn?
We understand you want your business back to normal as quickly as possible. You can rest assured our professional technicians understand the need for expediency. They provide the drying methods that best suit your particular situation. There are basic drying methods and equipment that apply to any water-damaged building. These include using:
Air movers
Industrial fans
Moisture sensors
Chemical drying agents
We understand your need for fast water removal. We are available around the clock and can work with your schedule to provide the required water mitigation. Your guests count on you to take care of them. You can count on us to take care of you. Contact SERVPRO of Southeast Somerset County at (908) 251 - 9097 for quality water removal service. We're Faster To Any Size Disaster.
Click here for more information about Somerset.