What Kind of Damage Can Occur to a Somerset Home from Storm Flooding?
10/18/2020 (Permalink)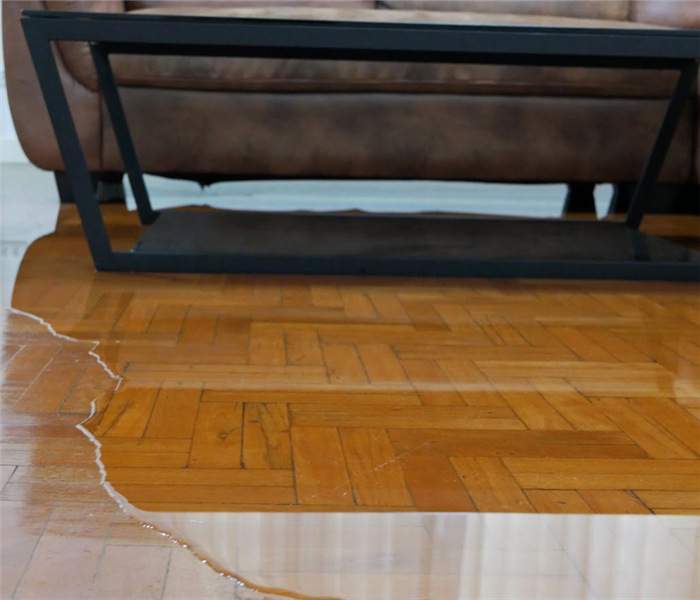 When flood damage affects your home, expert water removal is what you need. Contact our certified team for effective services.
Somerset Homes Can Undergo Everything from Loss of Content to Contaminated Water Hazards
Somerset is home to Marconi Park, where the New Brunswick Marconi Station was built in 1913. It was a notable early radio transmitter facility confiscated by the US Navy in 1917 after enemies interrupted transmissions. Today over 22,000 people live, work and play in Somerset. Due to rising seas, more than 12" in 93 years, these families are at a greater risk for coastal flooding.
How Does SERVPRO Begin Flood Recovery?
The highest observed flood in Somerset was 9 feet and took place in 2012. The flood damage in the Somerset area was devastating. Extensive flooding is not only dangerous but emotionally hard to deal with as well as it often means folks get displaced for a time. Hiring a professional flood restoration company to deal with the aftermath can significantly relieve the stress of recovery.
To begin with, a scope is done of your residence to determine the Somerset flood damage and condition of the property. This allows our technicians to put the best possible plan in place for your circumstance. Each job has a project manager who oversees this process and relays information to the technicians. This means the technicians know going into the job the type of cleaning and recovery to be done and prepare the proper equipment and supplies. Here are some of the things that get looked at during the scope:
Contamination – Flooding carries with it a danger that doesn't typically occur from something like a burst pipe. Not only can flood waters put the materials in the home at risk, but it can cause serious health issues as well. Determining just what level of water and contamination is present means better preparation by SERVPRO techs. The surging water brings substances such as:
bacterials
viral pathogens
dirt
debris
chemical waste
medical waste
dead animals
Content Damage – Standing floodwater can heavily damage your home's content. Some possessions will be a loss, but other items may be salvageable with the proper cleaning. Scoping helps determine this.
Structural Elements – Structural integrity can be degraded by absorption and oversaturation in subflooring, wall systems, and flooring supports. These can then collapse unexpectedly. A job scope reveals these possible hazards upfront.
How Can I Better Prepare for Flooding?
Coastal cities should always be prepared for flooding as it can happen at any time. You may not be able to control the raging water from coming into your home, but there are things you can do to prepare. Lessen the impact on your home by:
Moving valuables to higher levels, especially if you have a basement.
Place essential documents and valuables such as jewelry in waterproof containers.
Have an emergency plan and emergency kits in place.
Make sure storm drains and gutters are clean and free of debris.
Consider sandbags of appropriate size for your situation.
Ensure you have the proper flood insurance.
Above all, STAY SAFE! Nothing in your home is worth risking you or your family's health or life. SERVPRO technicians are trained to mitigate the hazardous situations that come with floods. We know how important certain items are to you. If you cannot retrieve something you need badly, we do our best to retrieve it for you. We place a high priority on the items you put on that essential list.
What Products Does SERVPRO Use for Flood Damage Cleanup?
Flood damage restoration depends on proper cleanup even more heavily than other situations. The content of the home gets exposed to any number of contaminants, soils, and residues. Because the material exposure differs, so will the cleaning methods. Our technicians decide the best course of action and choose from a number of potent cleaning agents, including:
Botanical agents – These are available for the homes that only want plant-based cleaning agents used. Citric acid and thymol solutions are two that SERVPRO uses.
Chlorine agents – Chlorines are disinfectant and get used as an active germicide in an area where proper ventilation is feasible. They have powerful oxidizing properties.
Phenolic agents – Although the scent can be overpowering with these cleaners, the job they do on contaminants such as bacteria, viruses, and microbial growth is second to none.
Quaternary compounds – These are disinfectants as well and have a pleasant odor. Often the choice before the phenolic agents, if possible.
Storm flooding can knock an entire area or town entirely off its feet. When that happens, SERVPRO is here to help individuals and businesses recover from flood damage. We have homes in the community, too, and know what a disaster like flooding would do to us. For this reason, we are available around the clock and arrive on the site as quickly as possible. The sooner our technicians get started, the sooner you have your home and life back. We are licensed and bonded – Contractor Licenses: General: 13VH0662700.
Contact SERVPRO of Southeast Somerset County at (908) 251-9097 for experienced flood damage service. We're Faster To Any Size Disaster.