Couples Yoga in New Brunswick
1/18/2021 (Permalink)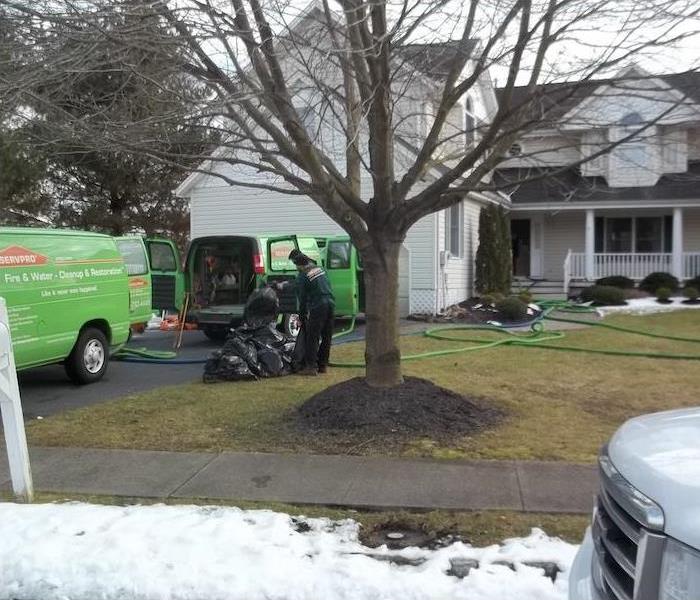 Water damage can be a hassle. Call the professionals at SERVPRO for the water mitigation services needed for your home.
New Brunswick Couples can Enhance Their Relationships and Physical Fitness through Yoga
Yoga is a great activity to maintain body flexibility, relieve stress, and improve physical fitness. While most people pursue Yoga individually, it is possible to do it as a couple and unlock even more benefits because it is believed to enhance trust and connection. Therefore, apart from improving your physical fitness, it can also enhance the relationship you have with your partner. You can enjoy a beginner-friendly class of Couples Yoga at the Above Art Studios on Morris Street, New Brunswick, on February 13 2021.
Those preparing to attend the event should note a couple of things:
The event starts at 4 PM and ends at 7 PM. It is crucial to arrive 15 to 20 minutes earlier to prepare for the session eliminating any delays
The organizer provides a limited supply of mats, beverages, and refreshments
Participants should bring some supplies, including face masks, towels, and drinking water
SERVPRO of Southeast Somerset County helps New Brunswick homeowners complete water removal from their properties conveniently. Call us at (908) 251-9097 to help expedite the process.