Need Flood Damage Restoration in Somerset – Call SERVPRO
9/7/2021 (Permalink)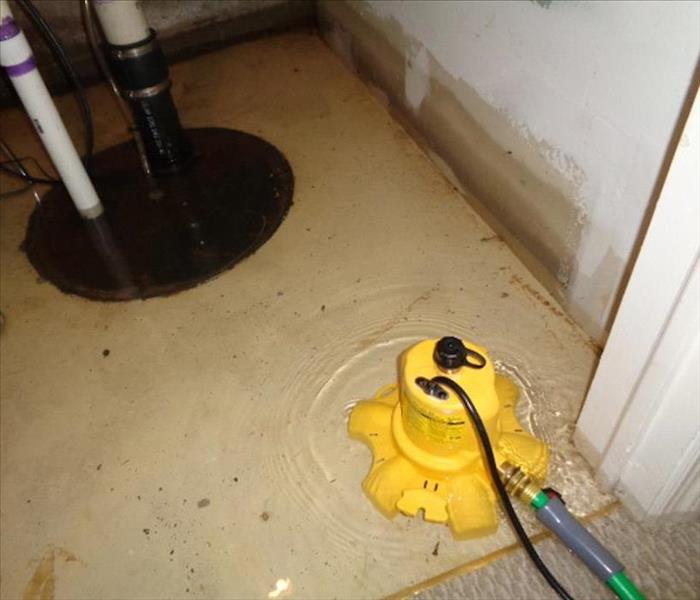 Flood damage restoration for your home needs to be attended to quickly. SERVPRO will be on-site within 4 hours of the initial call.
SERVPRO Provides Flood Damage Repairs & Restoration in SERVPRO
Not only do storms cause a great deal of flood damage to homes in Somerset, but water and moisture allowed to remain in place too long can also cause secondary damage to structure and contents exposed to floodwaters. Wood floors absorb moisture and begin to swell, and subfloors may lose their integrity if floodwaters remain and the structure is not dried.
SERVPRO provides flood damage restoration, repairs in Somerset, and temporary board-up services to homes damaged in Somerset during a storm. Technicians respond in less than four hours from your call providing equipment and technicians to remove debris and floodwaters from your home.
Floodwaters can also carry contaminants into your home, which are harmful to your family and your pets. These contaminants may include –
Carpeting, underpads, fabrics, and other porous materials must be removed and disposed of due to the contamination from these hazardous materials. Flood cuts along walls may also be required if water has penetrated the wall, leaving water pockets inside. The drywall may have been damaged due to the absorption of water.
We also check for compromised electrical systems, which can pose a hazard to anyone entering the home. If necessary, we can provide temporary power systems to run pumps and water extractors to remove water, along with air movers and dehumidifiers to dry your home.
Upon arrival, SERVPRO evaluates the situation, reviews the damage with you and your insurance adjuster, and makes recommendations on how to proceed. We aim to minimize the secondary damage caused by the storm and floodwaters and return your structure to preloss condition as quickly as possible.
Call SERVPRO of Southeast Somerset County for flood damage in Somerset and surrounding areas. We can help 24/7. Call (908) 490-6462.