Mold Damage Mitigation and Restoration Service in Somerset
9/17/2021 (Permalink)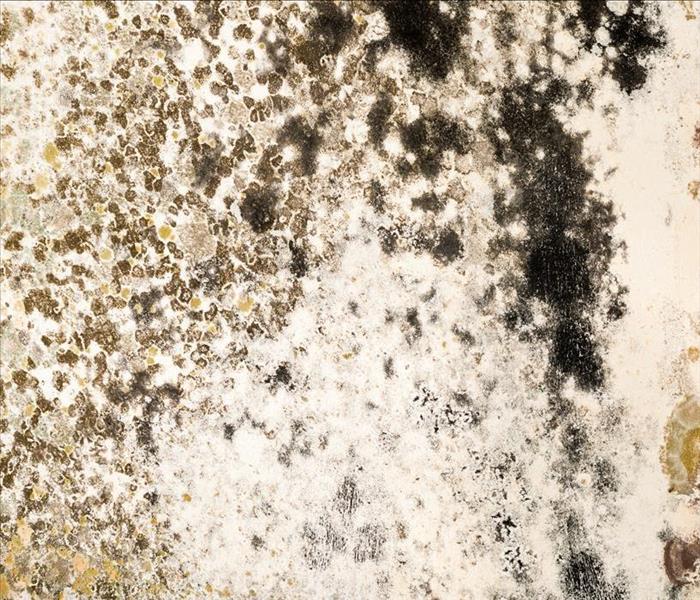 Mold remediation is no easy task. SERVPRO uses the latest technology and equipment for every job. We are here for you.
Remove Mold Spores and Damage in Somerset
High moisture and humidity levels, along with warm conditions, can lead to mold colonies forming and causing mold damage in Somerset homes. With the right conditions, mold colonies can begin growing in as little as 24 hours after a water leak or humid, warm conditions inside your home. Drywall, carpeting, and structural materials can be damaged and often needing to be replaced.
SERVPRO provides mold damage mitigation and restoration in Somerset homes. Our highly trained technicians evaluate the mold infestation, the surface that is affected, whether it is porous or nonporous, and the moisture source that contributes to mold growing in the space. SERVPRO AMRT - Applied Microbial Remediation Technicians and restoration specialists assist in removing and restoring your home.
One of the first actions is to remove the source of the moisture. Nonporous surfaces such as glass, plastics, and metal can be cleaned and disinfected. Active mold growth on porous materials such as drywall, particle board, fabrics must be removed and discarded. Insulation inside walls must also be removed and discarded once contaminated by mold. Heavily contaminated surfaces such as wood studs in the walls are usually replaced.
SERVPRO manages cleaning and control of mold spores by:
HEPA vacuuming and damp wiping
Cleaning from top to bottom since mold spores usually settle downward
We clean surfaces in the direction of airflow
We set up negative air pressure rooms to avoid contamination of other areas of the premises.
Once everything is cleaned, SERVPRO dries the structure and the contents to stop further mold growth. Our teams can restore damaged areas and contents to their original conditions, "Like it never even happened."
Call SERVPRO of Southeast Somerset County for mold damage in Somerset and surrounding areas. We can help 24/7. Call (908) 490-6462.