What Situations Lead to Challenging Water Removal in Somerset Properties?
11/5/2021 (Permalink)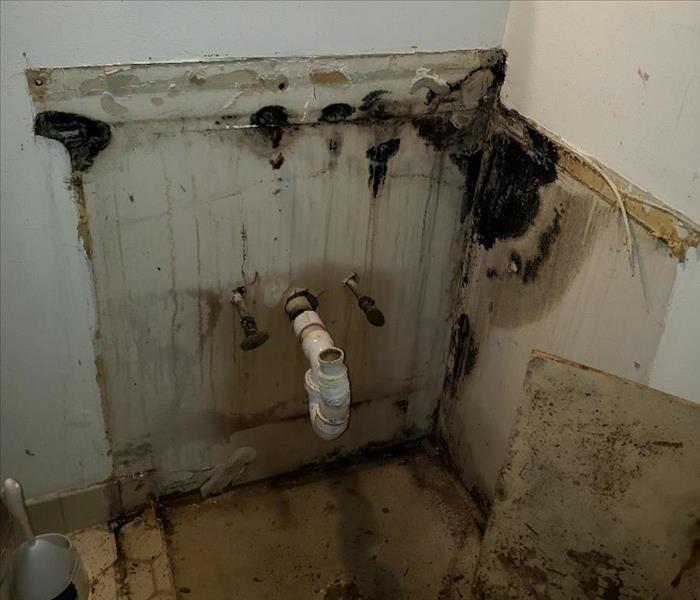 No matter the challenge from a broken pipe. SERVPRO has trained water damage specialists for any event. we are here to help.
SERVPRO Technicians Are Well Versed With Situations Requiring Specialty Drying Processes
Water spills and spreads quickly in a property. However, the same cannot be said for the removal process, especially when the water affects some unique materials. Without the right skills in specialty drying, removing water uniformly from your Somerset property might not be possible.
Evaluation is necessary before starting water removal processes in Somerset properties. Such evaluation helps reveal how far the water spreads, the materials affected, and other aspects that might affect the removal process. SERVPRO relies on the technical skills of our crews, moisture scoping tools, and deep probing equipment such as thermal cameras for such evaluation.
Some of the situations that interfere with water removal or require specialty drying include:
Wet attics or crawl spaces
Wet cabinets, HVAC, or walls with wallpaper
Wet cinder block, hardwood floors, or insulation
The main secret of faster water removal is maximizing the extraction of liquid water before embarking on other drying processes. A well-equipped and trained team from SERVPRO has access to various resources to carry out such extraction.
Some of the useful water removal approaches include:
Punching vents or weep holes allowing water to drip out
Using a perforator on surfaces with wallpaper or glossy paint
Controlled demolition to create access by removing sheetrock and insulation
After extracting or draining any pooling water, it is essential to dry wet materials. The process usually requires the circulation of dry air close to the wet materials. The moisture from the wet materials escapes into the air, thus promoting faster drying. Challenges can arise due to poor access to the wet areas or moisture spreading over vast areas. Our SERVPRO technicians tackle this by using special cavity drying equipment or setting up drying chambers.
SERVPRO of Southeast Somerset County can help you deal with any challenging water removal situation, "Like it never even happened." Call us at (908) 251-9097.