What Determines Whether the Water Cleanup Done in New Brunswick Properties Is Sufficient?
11/17/2021 (Permalink)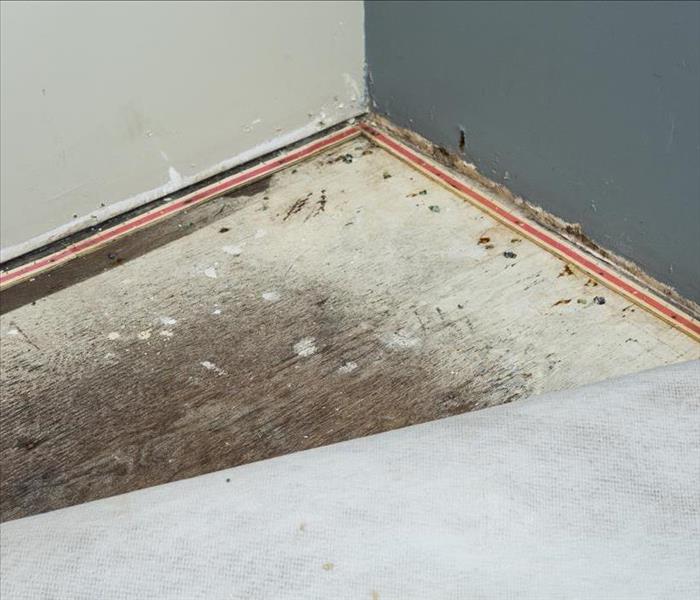 Water damage mitigation is no DIY project. Call SERVPRO for fast and immediate water damage restoration services for your home.
SERVPRO Puts Sufficient Effort to Address Regular Soils, Contamination, and Odors
Extracting water and cleaning up surfaces or contents is necessary to resolve water intrusion cases. While it is easy to tell when all traces of moisture are removed, you cannot do the same for all aspects of cleanliness. There is no equivalent of a moisture meter to check for the level of cleanness in your New Brunswick property. Therefore, what matters is how you carry out the process since it is what guarantees thoroughness.
Being clean can mean different things, including reestablishing sanitary, disinfected, or sterile conditions. In most water cleanup exercises in New Brunswick, the goal is to achieve sanitary conditions. The other levels of cleanness are only essential in sensitive areas such as hospitals. SERVPRO takes various simple actions when dealing with different materials to ensure sanitary conditions.
The main areas of focus during the cleanup include:
Carpeting
Upholstery
Wall and ceilings
Hard surfaces
Carpets pose different cleaning challenges. First, removing all soils that accumulate in their fibers can be challenging. Secondly, the risk of microbes developing after cleaning is high because the materials retain wetness. Our SERVPRO technicians tackle both problems. We use strong cleaning techniques, including vacuuming, hot water extraction, and showcase to remove all soils. We also treat both sides of the carpet with EPA-registered disinfectants.
For upholstery items, bad odor and mildew are the main challenges. Minimal moisture exposure, treating for microbes and misting with deodorizers help. For other materials such as hard floor surfaces, our SERVPRO technicians use the appropriate cleaning methods to remove all soils, dry the cleaned area thoroughly, and then mist deodorizers.
SERVPRO of Southeast Somerset County takes care of the expected and unexpected issues during water cleanup exercises. Call us at (908) 251-9097. We're Faster To Any Size Disaster.