What Are the Essential Steps Necessary for Cleaning North Brunswick Properties After Fire Damage?
11/12/2021 (Permalink)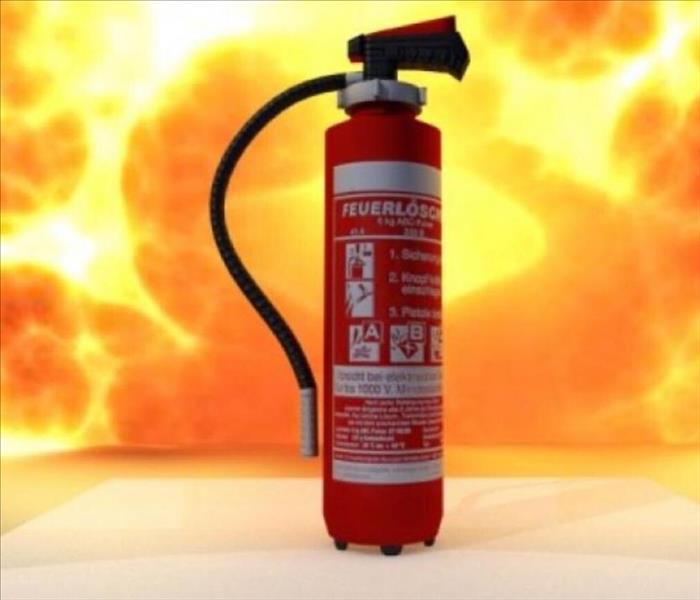 Fire extinguisher after math is not pretty from a fire. SERVPRO IICRC certified techs have the training and experience in all phases needed for you.
SERVPRO Enhances Washing, Rinsing, and Drying to Ensure Your Property Is Sparkling Clean
When flames are extinguished, and the smoke clears from your North Brunswick property, surfaces and contents are usually heavily soiled with soot and other residues. The cheapest solution for soiling is cleaning. However, it has to be done correctly for the best outcomes.
The main goal of cleaning after fire damage in North Brunswick properties is to lift residues from materials or dissolve soils. Various methods can help complete these actions, so cleaning efforts tend to produce different results depending on the chosen methods. Professional teams like SERVPRO can use advanced cleaning techniques to deliver stellar outcomes.
Cleaning can be broadly classified into three stages:
Using plain water and detergents is one of the common ways to remove residues adhering to surfaces. The success of washing depends on the agitation power used and the strength of the chemical agents in the cleaning solution. SERVPRO technicians improve efficiency at the cleaning phase by using advanced equipment to deliver the cleaning solutions.
Some of the most useful equipment for better washing include:
Pressure washers
Ultrasonic cleaners
Rotary machines
Leaving significant traces of cleaning solutions in the cleaned areas can be almost as detrimental as leaving soils since they can cause staining and bad odors. Rinsing can be done with plain water or special rinsing solutions. SERVPRO uses such solutions to help stabilize fabric colors.

A fire loss situation can evolve into another problem involving mold, rusting, or rot. The culprit for such deterioration is poor drying of the cleaned areas. Our SERVPRO technicians dry the cleaned areas elaborately, removing all excess moisture, thus preventing such adverse outcomes.
SERVPRO of Southeast Somerset County eliminates all traces of soiling "Like it never even happened," helping you restore preloss conditions at your property. Call us at (908) 251-9097.