SERVPRO Technicians and Equipment Mitigate Fired Damaged Homes in Somerset
4/20/2022 (Permalink)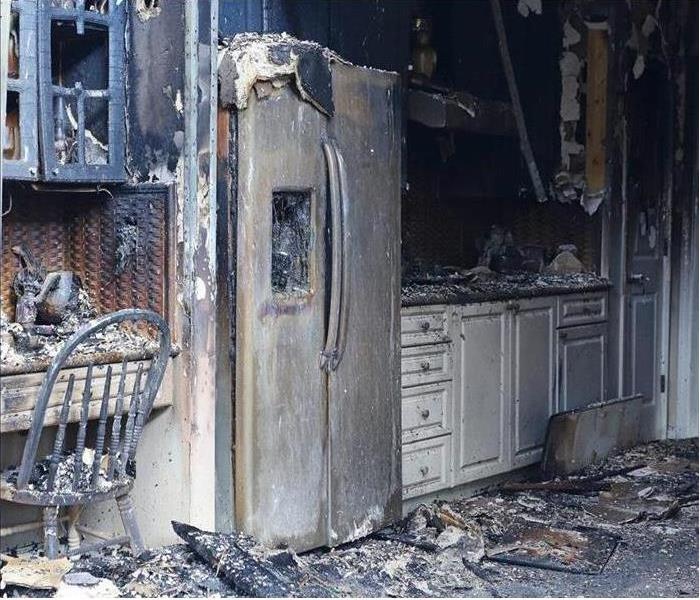 Soot removal, air cleaning along with content restoration are included in SERVPRO's fire damage service for our Somerset neighbors
The Prognosis for Somerset Fire Damage Cleanup Is Better with Professional Cleanup
For most homeowners in Somerset, it is hard to look at their residence after fire damage happens and see the potential for having things back to normal. The black soot, smoke damage, and charred items make the situation seem hopeless.

A common sight in Somerset homes after fire damage is everything in the room pulled into the middle of the room and drenched with water. This happens because, during the firefighting efforts, the firemen pull burning items and put them in the center of the area, and saturate it with water. The debris pile may include building materials, insulation, and furnishings. The result is a wet mess with little restoration potential that requires removal.

Initial Fire Cleanup Actions
The SERVPRO technicians begin the fire loss restoration process by extracting the water left behind by firefighting efforts and removal of anything ruined by the fire. As each identifiable item gets taken off-site, it is photographed and entered into a detailed CCIS Contents Claim Insurance System. When mitigation efforts are complete, the techs provide this report to the homeowner to expedite the insurance claims process. Charred sheetrock, acoustic ceiling tiles, and other damaged building materials get taken off-site as they have no refurbishment prospects.

Cleaning Away Soot and Smoke Damage
As the fire burns, the hot air expands and drives soot into porous surfaces. When the paint on the walls gets heated, soot can enter and get trapped. SERVPRO technicians have methods such as using sealants to eradicate deeply embedded odors that are not candidates for removal through cleaning agents. If the property needs any additional odor control applications, the techs ensure no residual smoke odors remain within the property or contents.

Reconstruction Brings Full Restoration
After fire loss cleanup efforts are complete, SERVPRO offers a full rebuilding service to bring the home back to preloss condition. With their general contractor license #13VH06622700, the techs perform commonly needed activities including:

SERVPRO of Southeast Somerset County at (908) 222-2020 restores properties to their pre-fire condition using their advanced equipment and cleaning methods, making the fire loss, "Like it never even happened."