Storm Water Cleanup Somerset is Better with Experts
4/9/2023 (Permalink)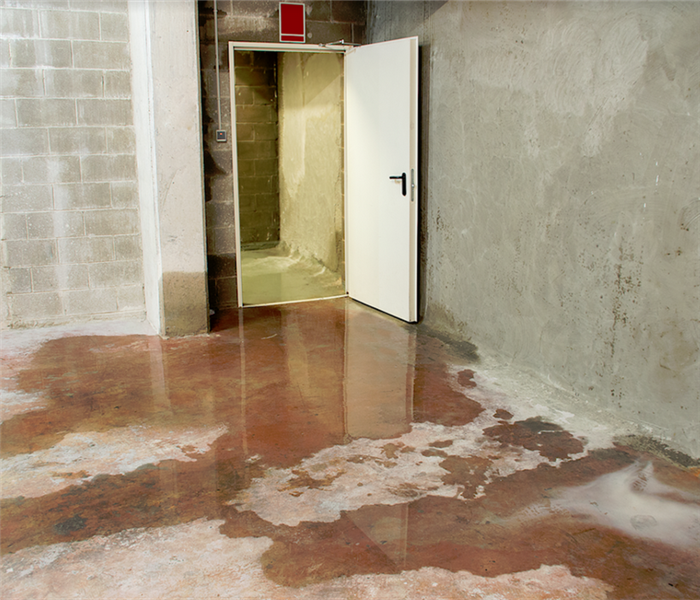 When your home suffers from water damage after a storm, quick action is necessary. Contact our SERVPRO team for water removal services.
Trust SERVPRO for Storm Water Cleanup in Somerset
Storm water usually flows from rooftops, over bare soil, paved areas, and sloped lawns. As the runoff flows, it collects and transports pet manure, pesticides, salt, grease, oil, litter, leaves, and other potential pollutants. Polluted stormwater can cause microbial contamination and extra damage in your home.

Stormwater can flow into basements and cause costly and difficult-to-cleanup damage. SERVPRO can perform stormwater cleanup in your Somerset residence. We can handle extensive stormwater damage with access to specialized equipment like water extractors, air movers, and dehumidifiers.

We can inspect the damage, propose a mitigation plan, and start the cleanup process. Our restoration service involves the following steps:

Once you call us and we understand the problem, we can send our technicians to examine the situation. Analyzing the issue enables our SERVPRO team to proceed with other steps.
We perform water extraction using cutting-edge equipment to prevent secondary damage.
We use air movers and dehumidifiers for drying and dehumidification purposes. This enables us to remove moisture from homes.
We clean and disinfect the house to eliminate microbes.
Dry air is an essential tool when drying damp materials. When the airspace is dry, there is less moisture in the air. When the humidity is lower, moisture is likelier to evaporate from surfaces and materials into the surrounding air. Our SERVPRO technicians reduce the humidity through ventilation or dehumidification.

Stormwater can cause some of the structures and contents in your home to get damaged beyond repair. In that case, our technicians can remove and replace them. This may involve replacing furniture, insulation, ceilings, flooring, and drywall. Water can make porous materials unstable. Replacing such materials helps in sustaining a home's integrity.

Our SERVPRO team can also perform moisture testing to verify dryness. We also offer construction services to rebuild the structures that we removed, like finish materials, drywall, plumbing, and electrical systems.
SERVPRO of Southeast Somerset County is a full-service restoration company that can assist you with stormwater cleanup. Please call us at any time at (908) 259-6860.