When You Have Fire Damage, Call Pros for Restoration in Somerset
4/10/2023 (Permalink)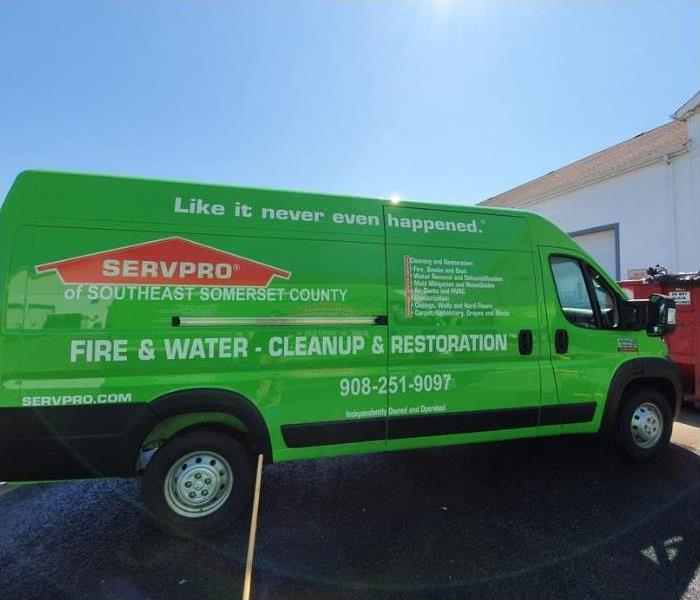 It can be overwhelming when facing fire damage to your Somerset home. SERVPRO can help with the remediation process. Call us right away.
SERVPRO Handles Smoke and Fire Damage for Somerset Property Owners 24/7
Residential or commercial fires can lead to varying levels of damage, both from smoke and charring from the flames. Somerset residents and business owners need prompt, reliable restoration whenever faced with such an emergency – this is where SERVPRO comes in. We know the best techniques and have an endless supply of equipment and tools at our disposal to scale each project to each customer's needs. We're Faster to Any Size Disaster, getting you back to normal before you know it. All you have to do is reach out to us 24-hours a day for emergency response.
Smoke and fire damage in Somerset does not have to mean you lose everything. SERVPRO works to restore versus replace, implementing our protocols to clean and salvage as much as possible. This results in time and money savings overall.
We Know the Basics of Fire and Smoke Damage
Understanding what occurs in an active fire is critical to adequately addressing any fire restoration project. Our technicians have been through rigorous IICRC training to receive certification for water, fire, smoke, and mold restorations. We understand that:
Hot fires will produce less smoke than smoldering, cooler fires.
Kitchen grease fires on a hot stove put out immense, oily residue that sticks and smears on surfaces.
Fast burning fires involving paper and wood will often leave powdery soot residues.
Selecting the best process for each fire situation and the soot residues present help to achieve the best results.
How Do Smoke Odors Get Eliminated During Fire Restoration?
Several steps are necessary to clear out odors after a fire within your Somerset property. Our technicians understand the basic principles for commercial and house fire cleanup. Smoke residues move through hot air currents during the fire, sometimes traveling through a working HVAC system into other areas of the structure.
SERVPRO considers the type of fire, materials burned, the overall scope, and how long the blaze raged. This allows us to choose the best methods and solutions to eliminate malodors.
We carefully remove all charred and unsalvageable contents and building materials. Everything gets disposed of safely according to local guidelines.
We tackle all visible surface residues using a combination of vacuuming with dry wiping or brushing and wet methods with water and cleaning agents to pull up smoke residues and deposits.
We may also use ozone molecules to help neutralize odors, breaking them down for eradication.
What Does an Ozone Generator Do to Remove Smoke Odors?
SERVPRO's vast equipment selection includes ozone generators, which create man-made ozone. The ozone technology has powerful oxidizing properties with ozone, a highly reactive, colorless gas that works to remove odors by reacting. Our trained technicians use these units only in sealed and unoccupied areas.
Besides equipment like ozone and hydroxyl generators, SERVPRO technicians often use air scrubbers with HEPA filtration to pull odorous elements from the air. Our Odor Control Technicians (OCT) select the best methods for odor elimination, which may also include odor counteractant beads or granules. We never mask odors, and we only use processes to remove them so that you have no lingering reminders of the fire. "Like it never even happened."
Let Us Handle All of Your Reconstruction Needs
Most all fire-related incidents call for some level of reconstruction. Our team often uses controlled demolition measures to help restore your property to pre-fire condition. This may include the removal of charred drywall, structural elements, trim, flooring, etc. Everything gets replaced and finished off with new paint, wallpaper, stain, and other finishes.
General Contractor License #: 13VH06622700
Call us at (908) 251-9097, and we can dispatch a crew to your door to assist with fire damage cleanup and restoration. You can also request help from SERVPRO of Southeast Somerset County online.