When Should You Call a Water Damage Restoration Specialist in New Brunswick?
10/18/2020 (Permalink)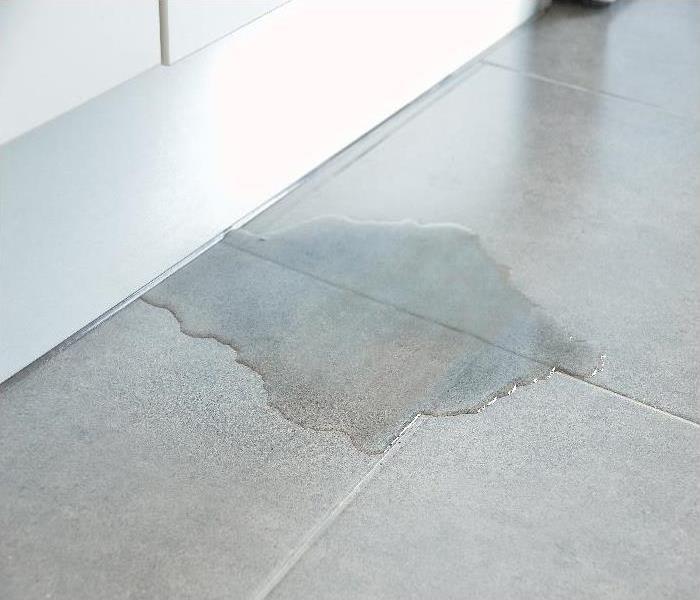 When your New Brunswick property develops any water intrusion, act quickly to help mitigate water damage.
SERVPRO Professionals Recommend Calling Your Local New Brunswick Water Damage Restoration Specialists at the First Sign of Water Intrusion.
Why is it so important to quickly call for help when your New Brunswick home or business shows signs of water damage? Water moves quickly through surfaces like drywall and carpet. Issues like leaky pipes and broken water heaters can turn into costly damage within a short time.

How Quickly Can Water Damage Your Property?
SERVPRO in New Brunswick has water damage restoration technicians (WRTs) who know that water can damage your property very quickly. Here are some of the common forms of water damage:

• Doors, windows, and studs begin to swell and warp.
• Mold and mildew can form.
• Permanent stains from furniture and other items appear.
• Drywall begins to breakdown.
• Wood flooring begins to bend.
• Metal surfaces begin to rust and corrode.

How Can Calling Quickly Help Mitigate Water Damage?
If you have a New Brunswick water damage problem, SERVPRO highly trained WRTs have the equipment and expertise to extract water and dry your property. Our goal is to save you time and money by acting quickly to mitigate water damage. Your SERVPRO team arrives within four hours to begin work.

• Water Extraction: Using pumps and wet vacuuming equipment, your team extracts as much water as possible. SERVPRO WRTs utilize carpet and bare floor wands to vacuum surface water. Once surface water is vacuumed off of carpets, our technicians can employ the method called "floating" a carpet. We lift the edges from the tack strip and place an air mover to the subfloor and gently dry the pad and laminated layer of the carpet with warm air.
• Drying: WRTS study the science of psychrometry: The study of air, temperature, and humidity. They use this knowledge to strategically place industrial air movers and dehumidifiers to dry your home to industry standards. They monitor the moisture levels in your home or business to monitor the drying process.

When your New Brunswick property develops any water intrusion, act quickly to help mitigate water damage. Call SERVPRO of Southeast Somerset County at (908) 251-9097. We're Faster to Any Size Disaster!